Whether you are new to the cloud, a trainee, a career changer, or a cloud professional – we value your commitment to achieving our vision: to be the #1 cloud provider in Germany.
With the right team and the right attitude, you can succeed at anything - especially your cloud career.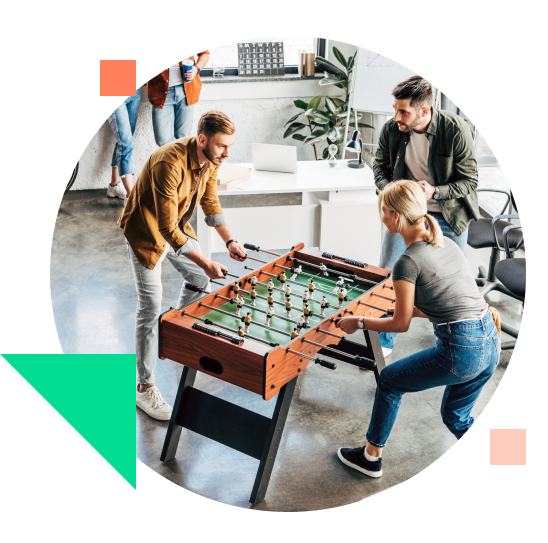 We have a lot of plans. Our goal is to become the number one cloud provider in the German market. To achieve this, we are constantly evolving our cloud platform and expanding our cloud ecosystem.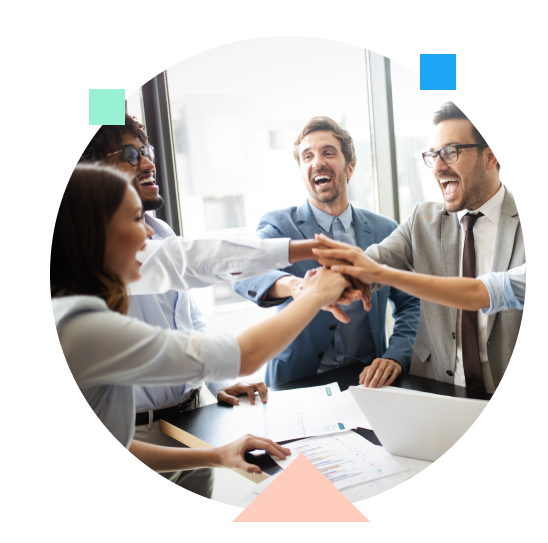 We believe in the power of the team and foster an open and collaborative work culture. You'll work with talented and dedicated colleagues who, like you, are passionate about shaping the future of the cloud business.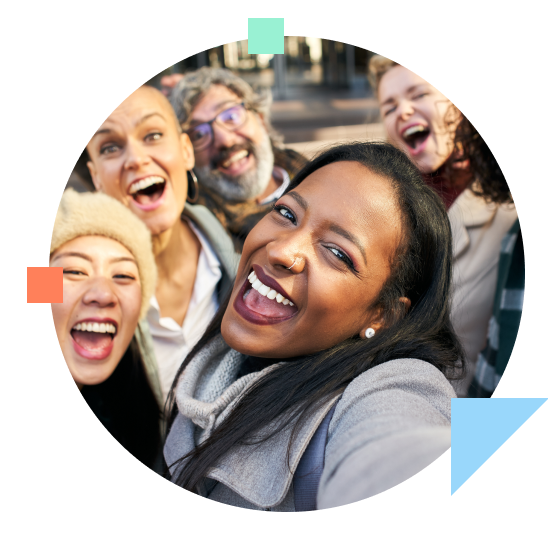 Our approach to diversity
We value the diversity of our employees and believe that different perspectives lead to better solutions. Regardless of your background or experience, we welcome you to join the plusserver team.
Do you want to be part of an excellent company?
Great, plusserver is excellent: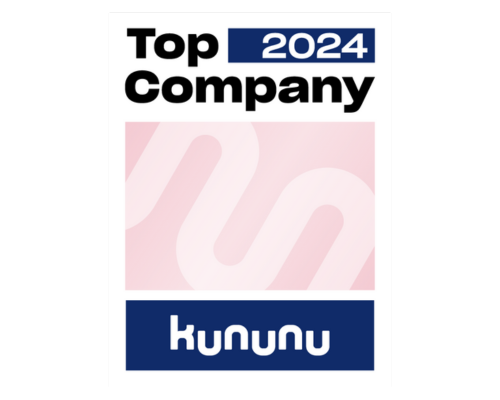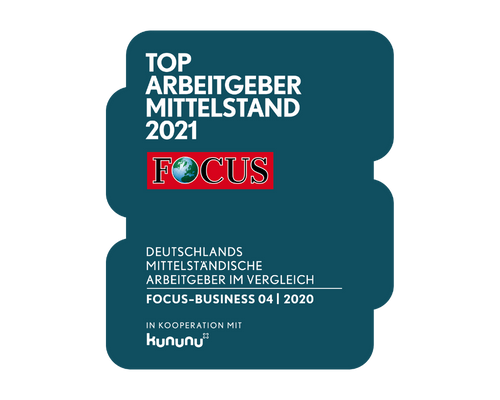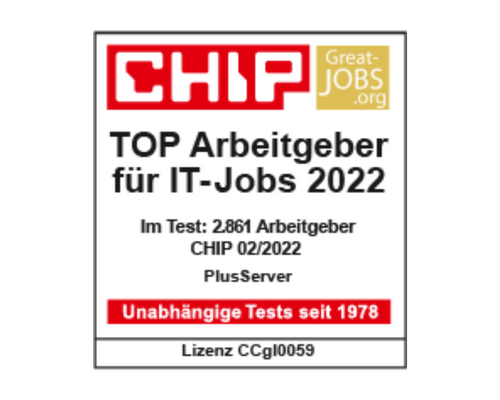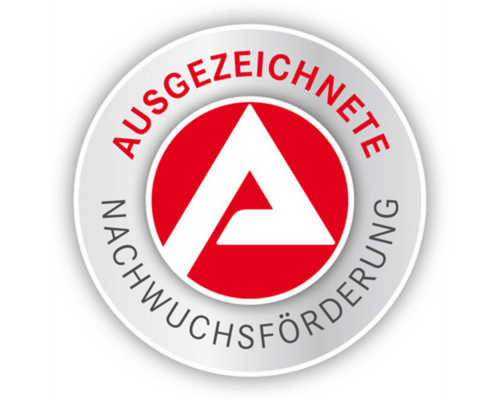 Which cloud team is right for you? What are your skills?
Software & Devops Engineering
As a software engineer, you develop applications and services with which we manage and monitor our internal processes. Furthermore, we provide our customers with interfaces and web applications so that they can configure and manage the plusserver cloud products themselves. You will work with us in a highly innovative environment with modern technologies on challenging tasks that require a high level of technical expertise and creativity.
As a DevOps engineer, automation is your field of work! Whether it's the automatic provision and configuration of technical services, the provision and operation of CI/CD processes, or automated testing: With your know-how as a DevOps Engineer, you will contribute to making our processes even better, more robust, and faster.
We work in agile teams in which you have a lot of room to maneuver. Here you can make a big difference together with your team and your expertise, commitment, and creativity!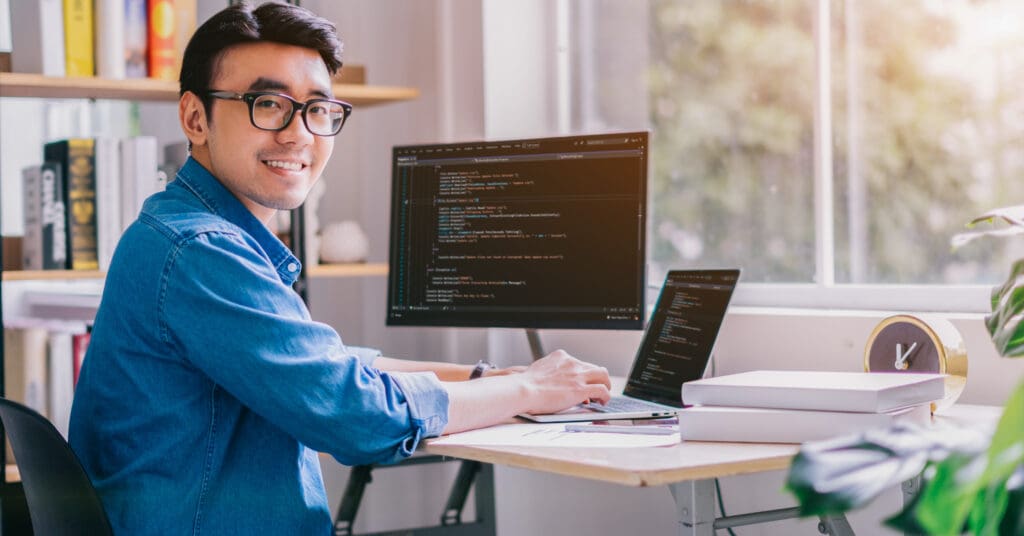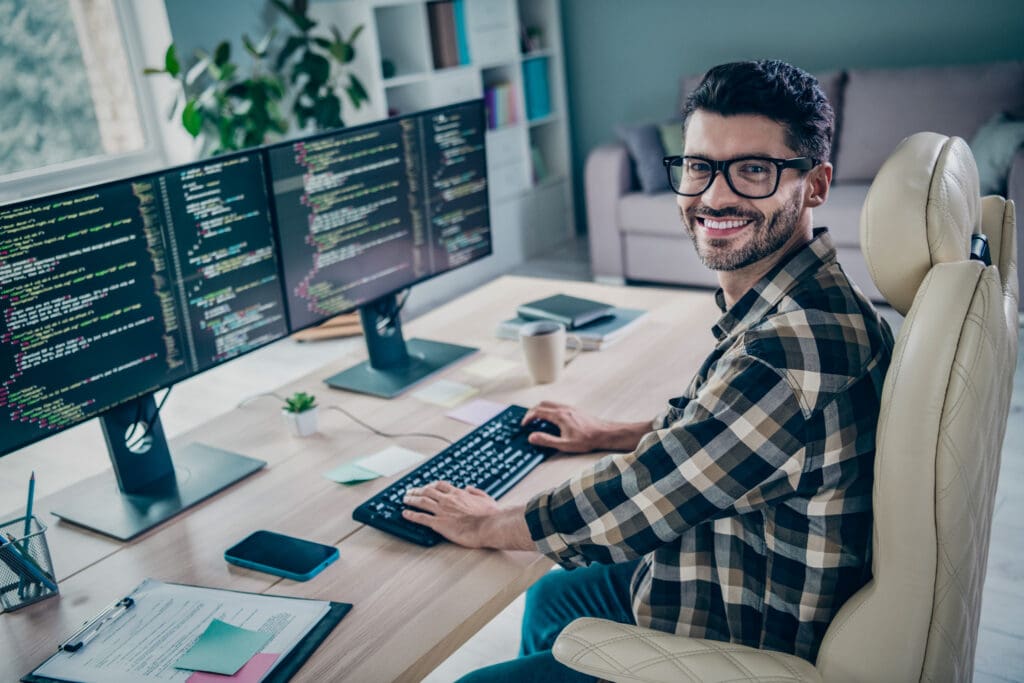 Cloud Services & Product Management
This team designs, develops, and implements powerful solutions that handle millions of requests every day. You will immediately become an active team member and be directly involved in the agile processes.
The work is complex and far-reaching and will make you incredibly proud because it is such an integral part of the plusserver world. Areas of work include database and data engineering. We are eager to hear your ideas. With us, you can revolutionize the German cloud market.
Support & Customer Success
Enrich the lives of our customers every day and become the voice of plusserver. With us in Support and Customer Success Management, you maintain personal contact with our customers. This strengthens the relationship with their plusserver products.
Every interaction with our customers – in person, online, on the phone, via live chat or email – is an opportunity for us to improve their customer experience. We live the 24/7 support DNA and strive to be available around the clock to help our customers achieve their goals and grow their businesses.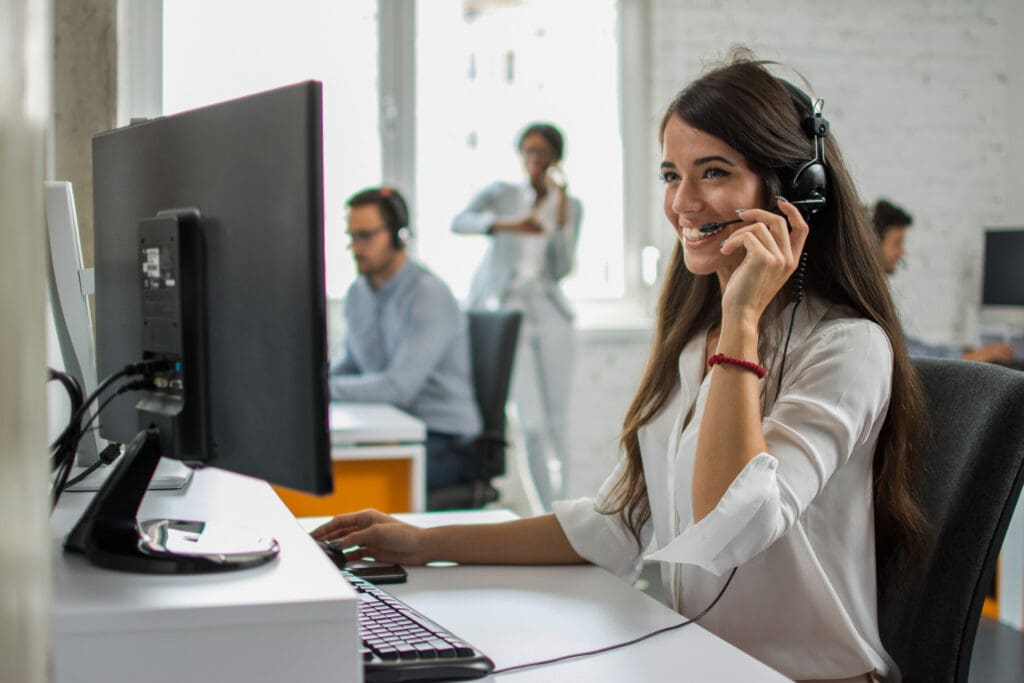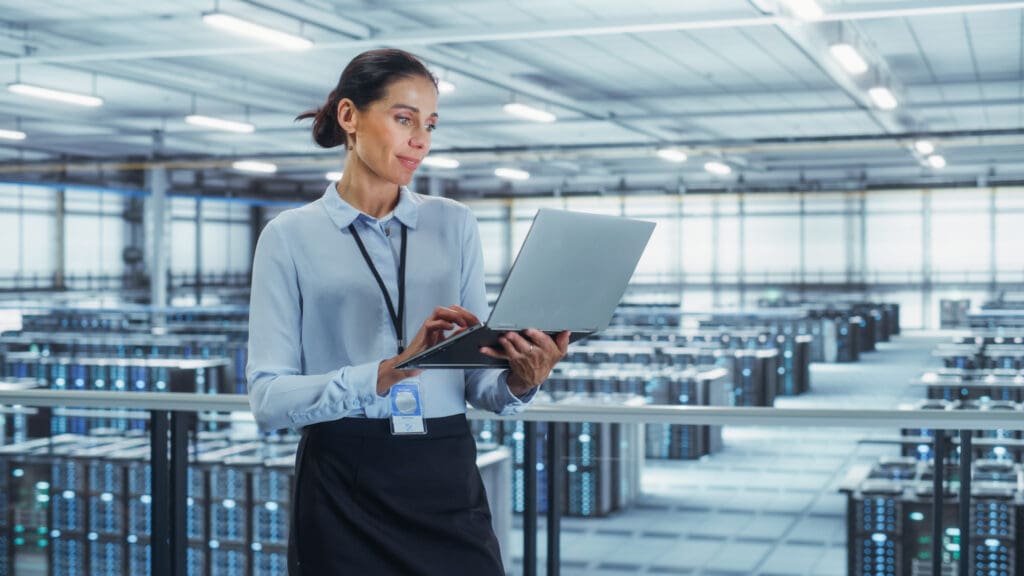 Protect our customers' data as if it were your own. Our customers' information is our most valuable asset. Develop a secure foundation that identifies and prevents security risks to our products, services, and infrastructure. On this team, you'll work on security innovations.
In our cross-team squads, we make sure you find your place and make big things happen. Work areas include: Senior Security Architecture, Security Services Engineering, Privacy.
Want to be a cloud rockstar?
Then get to know us better through this application process, ask all the questions you have, and let's find out how well we fit together.
We train. We hire 90% of our trainees. You can build a career with us.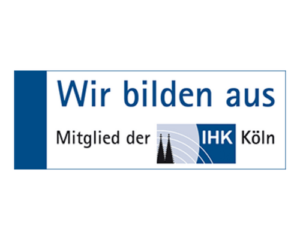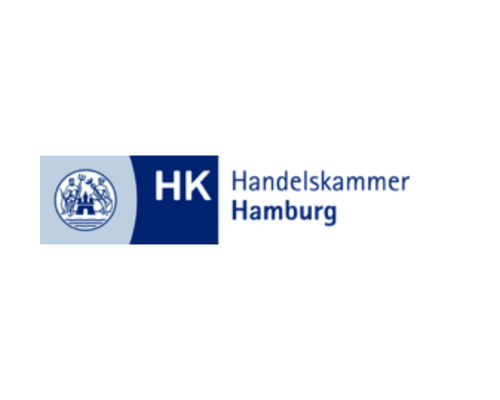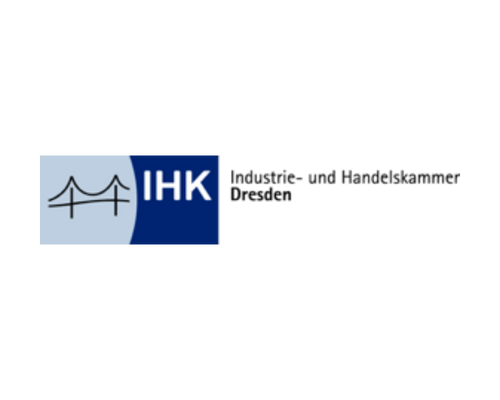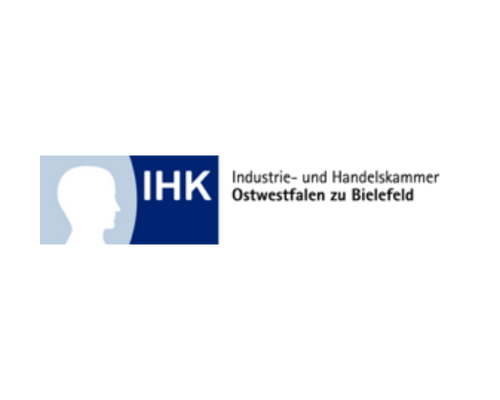 Our benefits for your cloud career
At plusserver, we value a healthy work-life balance. We support flexible work schedules and offer a variety of benefits to help you achieve your professional goals without neglecting your personal life.
30 days + 4 days vacation
In addition to 30 days of annual leave, there are four company-wide work-free wellbeing days each year.
We give you the choice: We allow our employees to work in a hybrid fashion, using the same technology at home as in the office.
We support our employees through seminars, language courses, and training programs like Udemy for Business. We give you the freedom to grow.
Corporate benefits program
Our employees benefit from products and services at consistently attractive prices via "corporatebenefits".
Highlights of our job offers
DevOps Engineer Storage (m/f/d)
DevOps Engineer OpenStack (m/f/d)
Software Engineer (m/f/d)
DevOps Engineer VMware vSphere (m/f/d)
DevOps Engineer Linux (m/f/d)
Discover more exciting jobs at plusserver
Our corporate values are the foundation of everything we do
Our corporate values create commitment in our daily work: to ourselves, to our customers, and to our business partners. Our values are guiding principles and invite every employee to actively shape plusserver, to get involved, and to rethink the topic of cloud with a lot of energy.
We ensure that the cloud is always easy to use, easy to access, and easy to understand for our customers and partners.
Our professionalism, mastery of cloud technologies, and commitment to quality help us earn and maintain the trust of our customers and partners.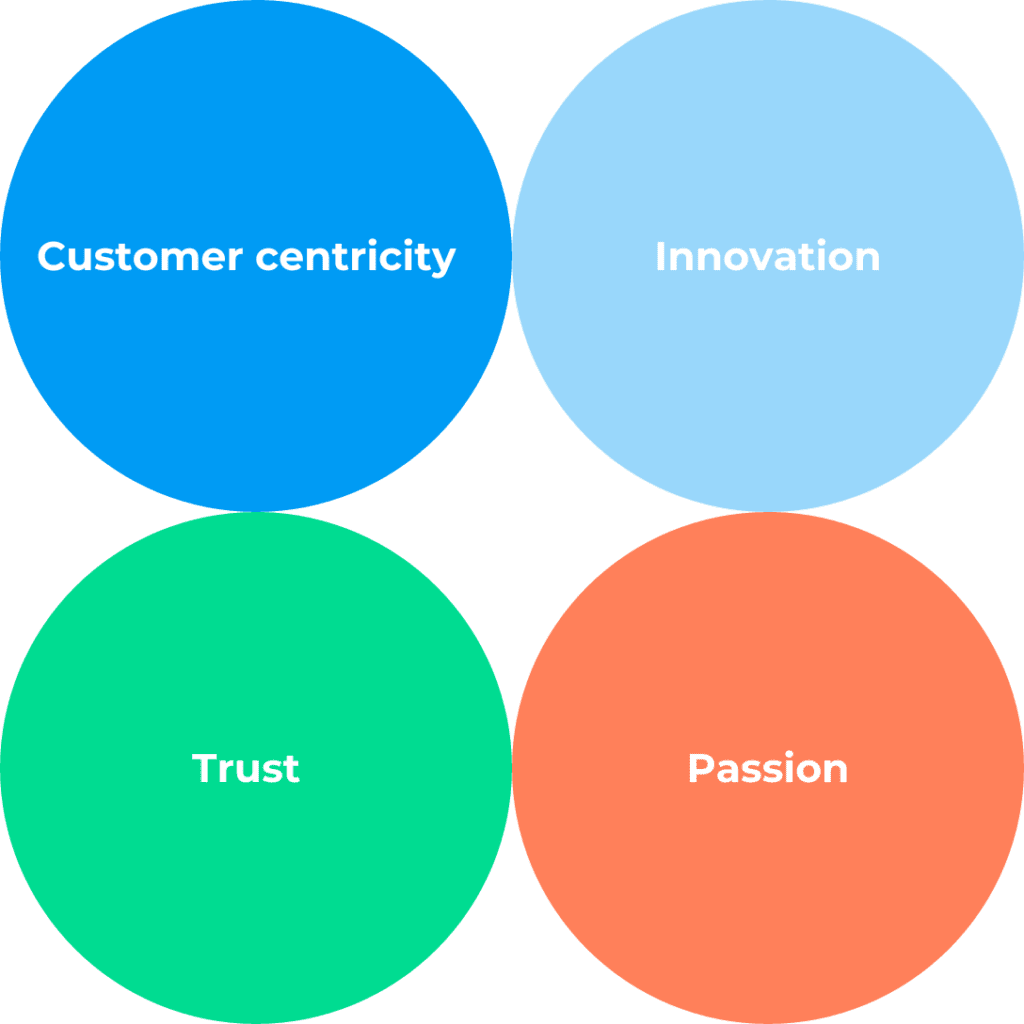 We innovate to ensure the success of our customers and partners, as well as our own future viability.
We are cloud enthusiasts. Our passion for the cloud drives innovation and customer focus.
Learn more about your future employer
The #1 cloud provider in Germany for companies and public clients with the digitalization platform – "Made in Germany".
As a German cloud provider, we have 4 data centers nationwide in the DACH region at the most important business locations.
Do you have any questions?
Just send me a message with your request and I will get back to you as soon as possible.